Jenesis Vermicompost - 1KG
Regular price
Sale price
S$9
Unit price
per
Sale
Sold out
Jenesis vermicompost comes from 100% vermicast of African Night Crawler earthworms that feeds on high nutrients chicken manures. In order to prepare the chicken manures to feed the worms, volcanic stream water neutralised the PH level of the manures and it also provides even richer nutrients to the feed. This sets it apart from other chicken, cow, horse, or even sheep manure compost.

Jenesis vermicompost contains micro-organisms that produces enzymes, such as phosphatase and cellulase, which increases the fertility of the soil. It also adds plant hormones, such as auxins and gibberellic acid, which enhances the plant's growth. All these improve the soil's aeration and water holding capacity.

In addition, all harmful pathogens have been eliminated through meticulous processing, which makes Jenesis vermicompost safe to use.


Share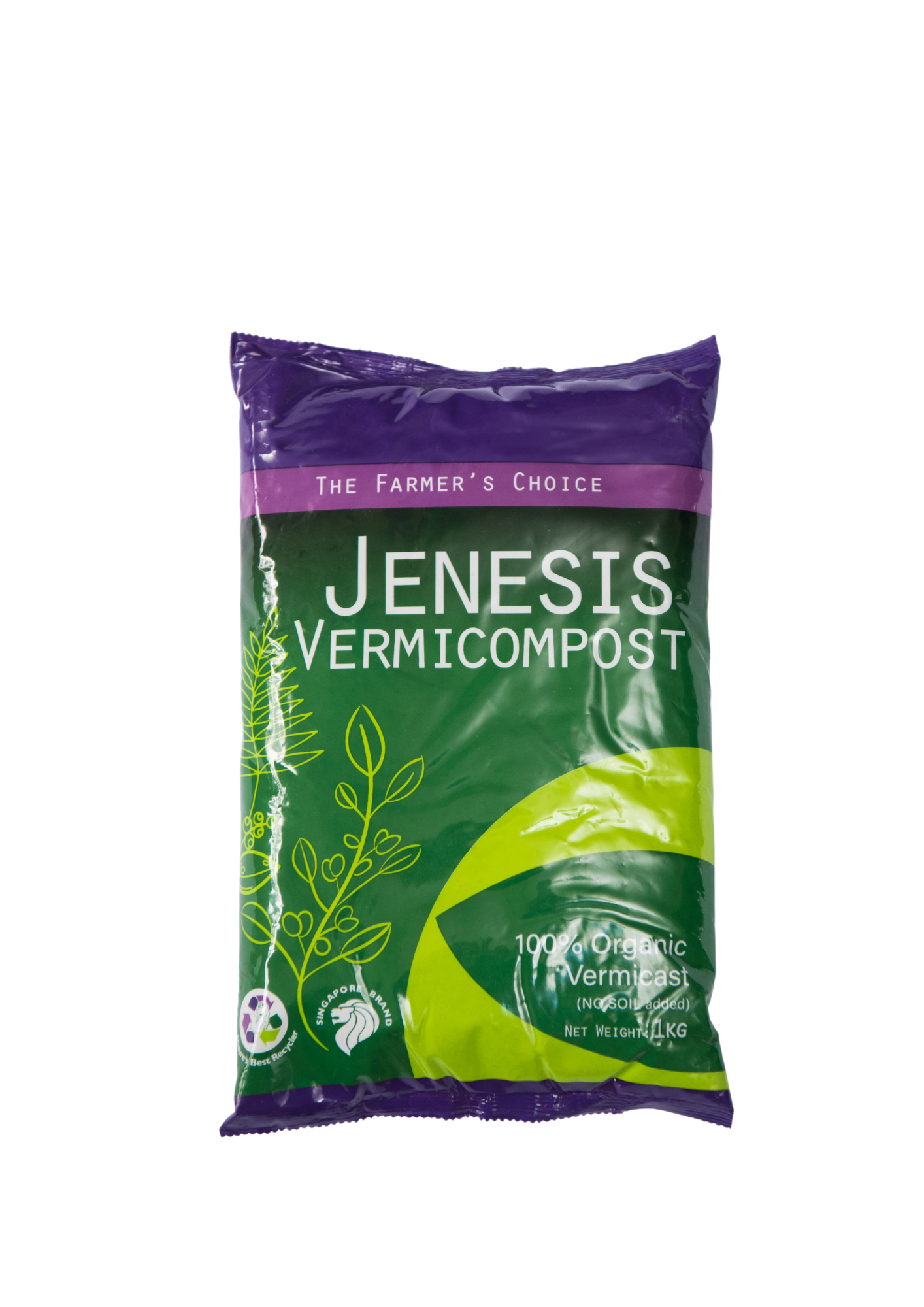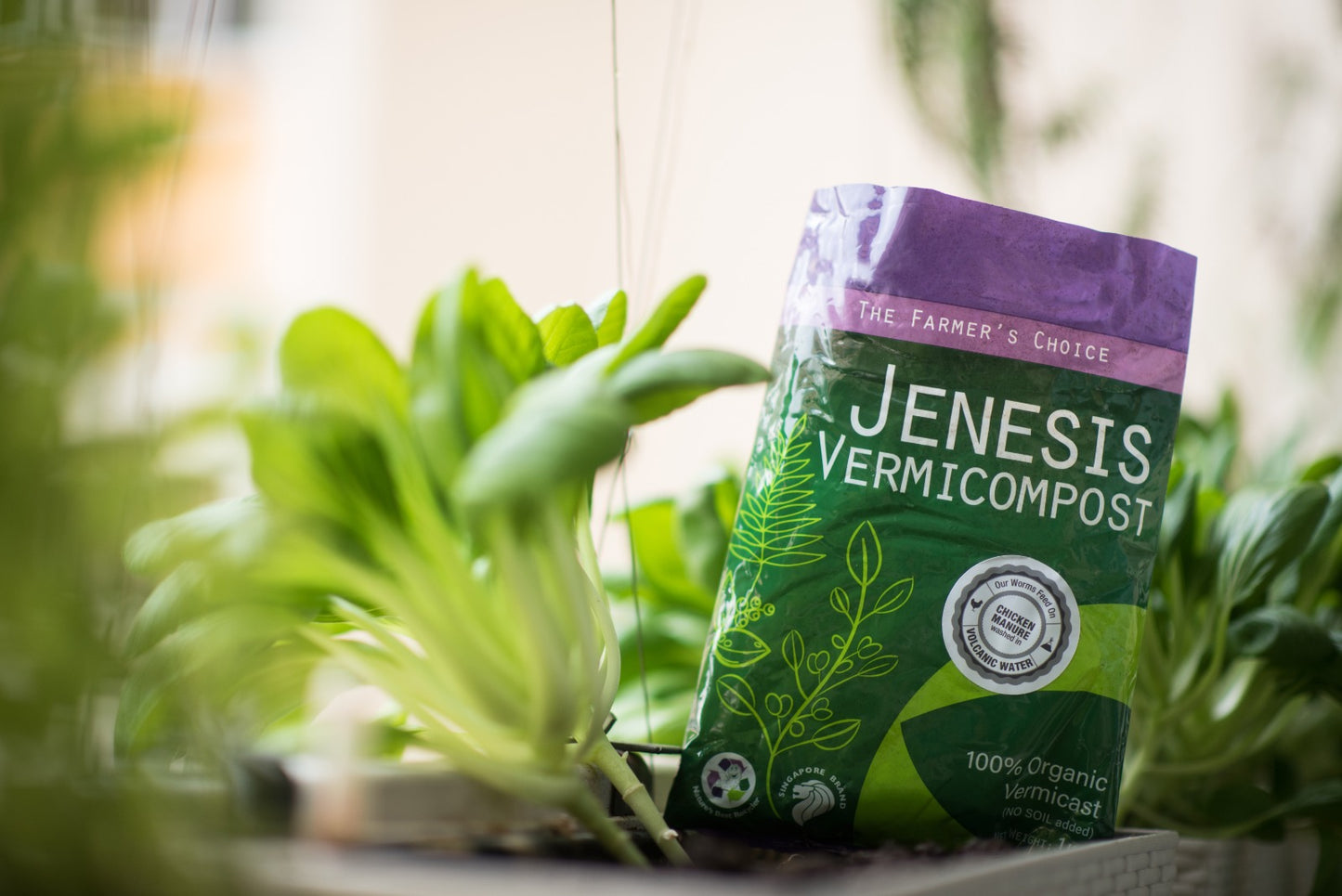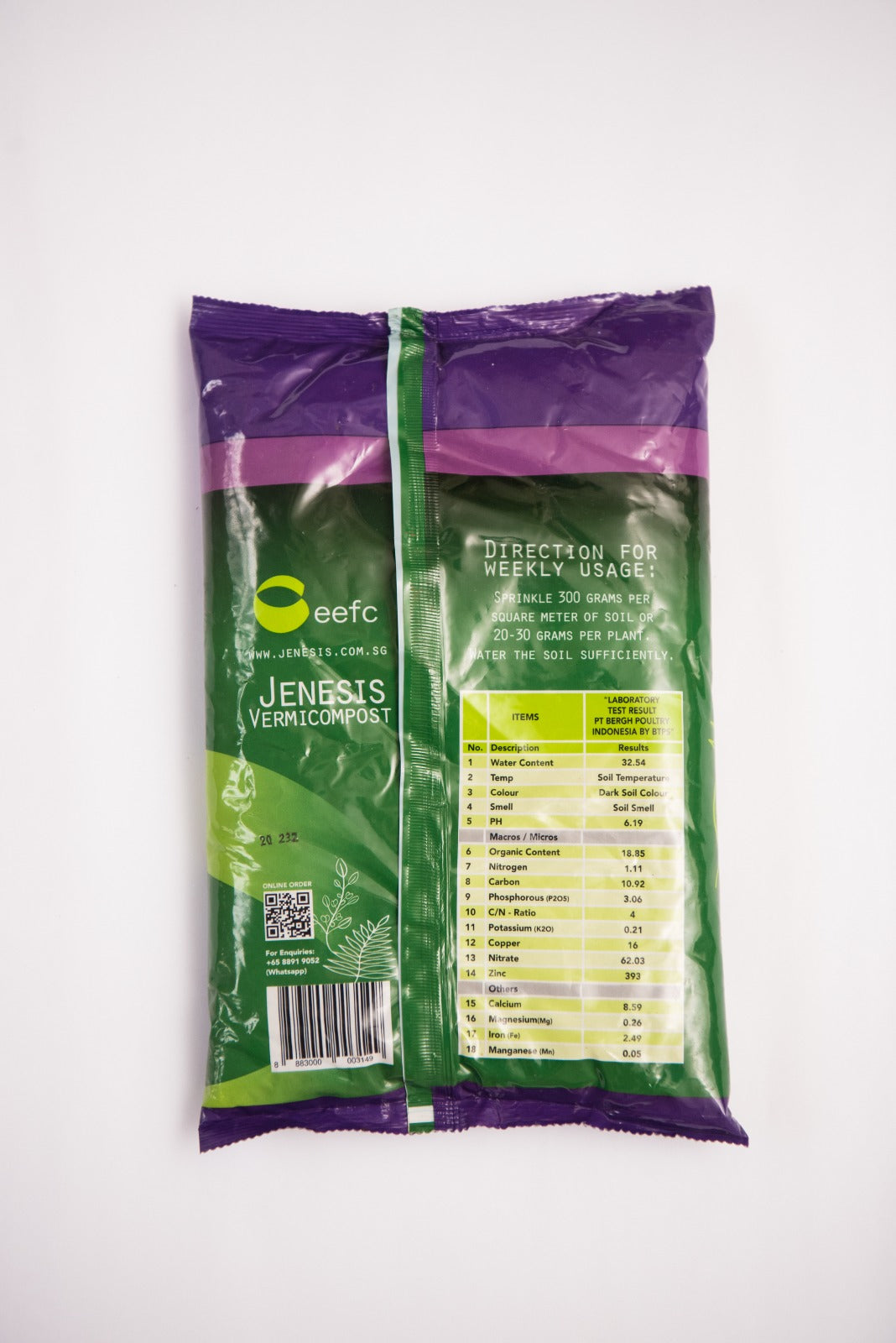 Very good for the various plants that I have. I have totsl over 90 potted plants along my hdb corridor
Jenesis Vermicompost 1 kg
I think its a good size not so heavy to carry.
Thank you for your review on this product, Jennifer.
Hope that you enjoyed the taste of the coffee too.
Awesome Product
Making my plants healthy and looking good. Will buy again :)
Fab!!
All orders nice and complete. Thanks as usual!
It is like a magical potion to my plants
Can see the obvious thickness of the stem and the green of the leaves.. Bringing back the minerals to the soil that in terms takes care of my food intake